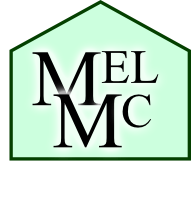 Paul Melaugh
Letterkenny
Co. Donegal
087 8588757
Daniel Mc Menamin
Castlefin
Co. Donegal
086 3891490
For More Information Contact
Member of the The National Guild of Master Craftsmen
For all your construction needs
MELMC Construction Ltd. Has a track record in providing design and build projects. This begins at the inception stage and follows right through to completion and is generally based on a budget provided by the end user.
We have extensive knowledge of the planning and construction regulations and have qualifications to provide the customer with the satisfaction that they are engaging with professionals, who strive to achieve the highest quality on all projects undertaken.
We have a history of treating all jobs with the utmost respect and no job is deemed too large or too small. We have vast experience of the following:
Providing working drawings

Submitting planning applications

Providing customers with accurate estimates and quotations

Marking and setting out sites

New Builds

Extensions

Renovations

Attic conversions

Sub Contract work

Insurance work

Property maintenance

Problem solving

Providing design ideas and initiatives

Consultations
We take care to give our clients the best after service available and endeavour to make any construction project undertaken as pain free as possible whilst retaining the high standards which are expected both by the client and our tradesmen.
We are hands on contractors so we are regularly on site providing direction to our trades men and also completing many of the tasks involved in projects ourselves.
We have over 25 years experience and also have the knowledge background from the many qualifications which we possess. These qualifications allow us to provide the customer with proper sizing and analysis of materials required to complete a job to the regulations.